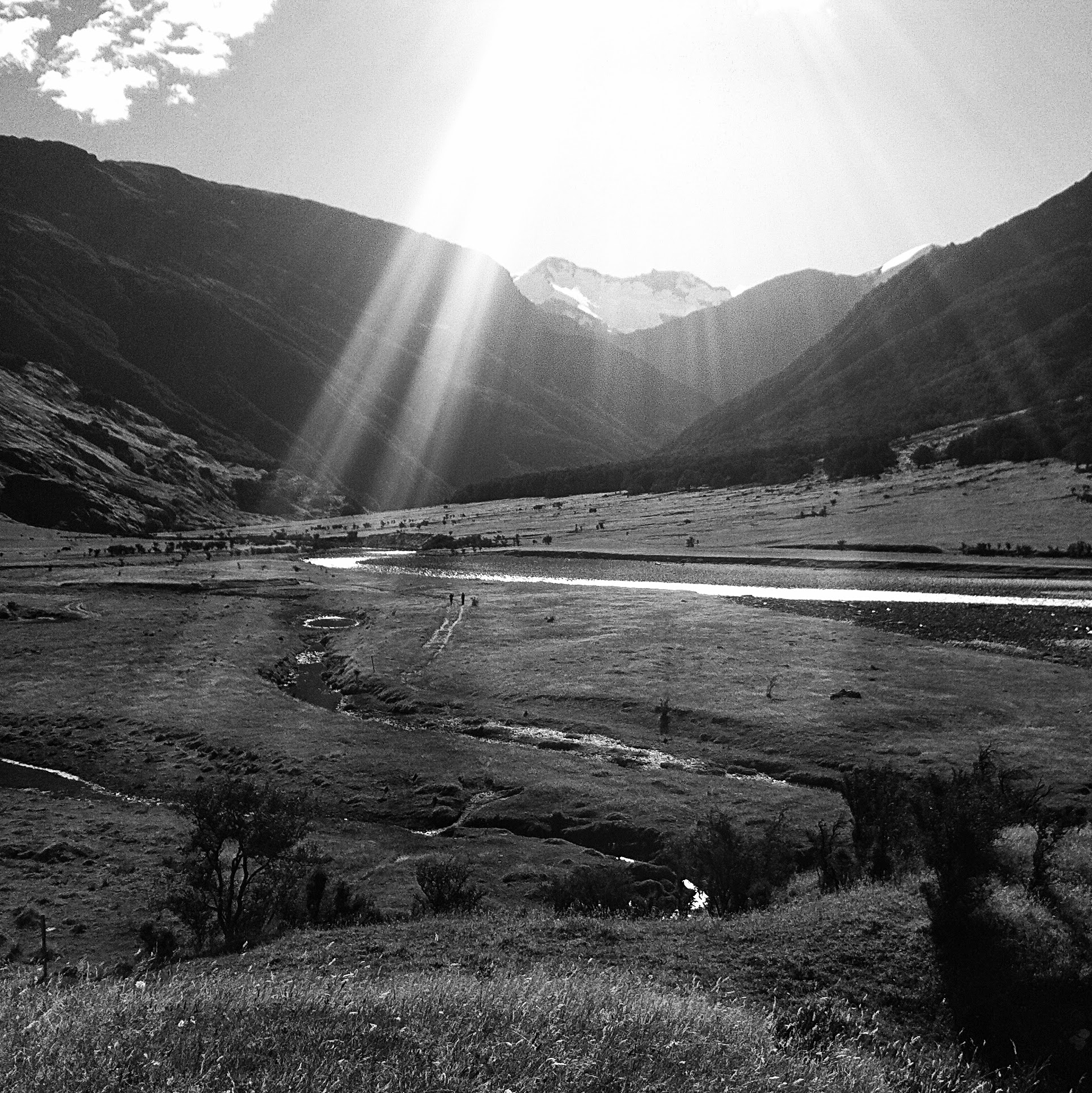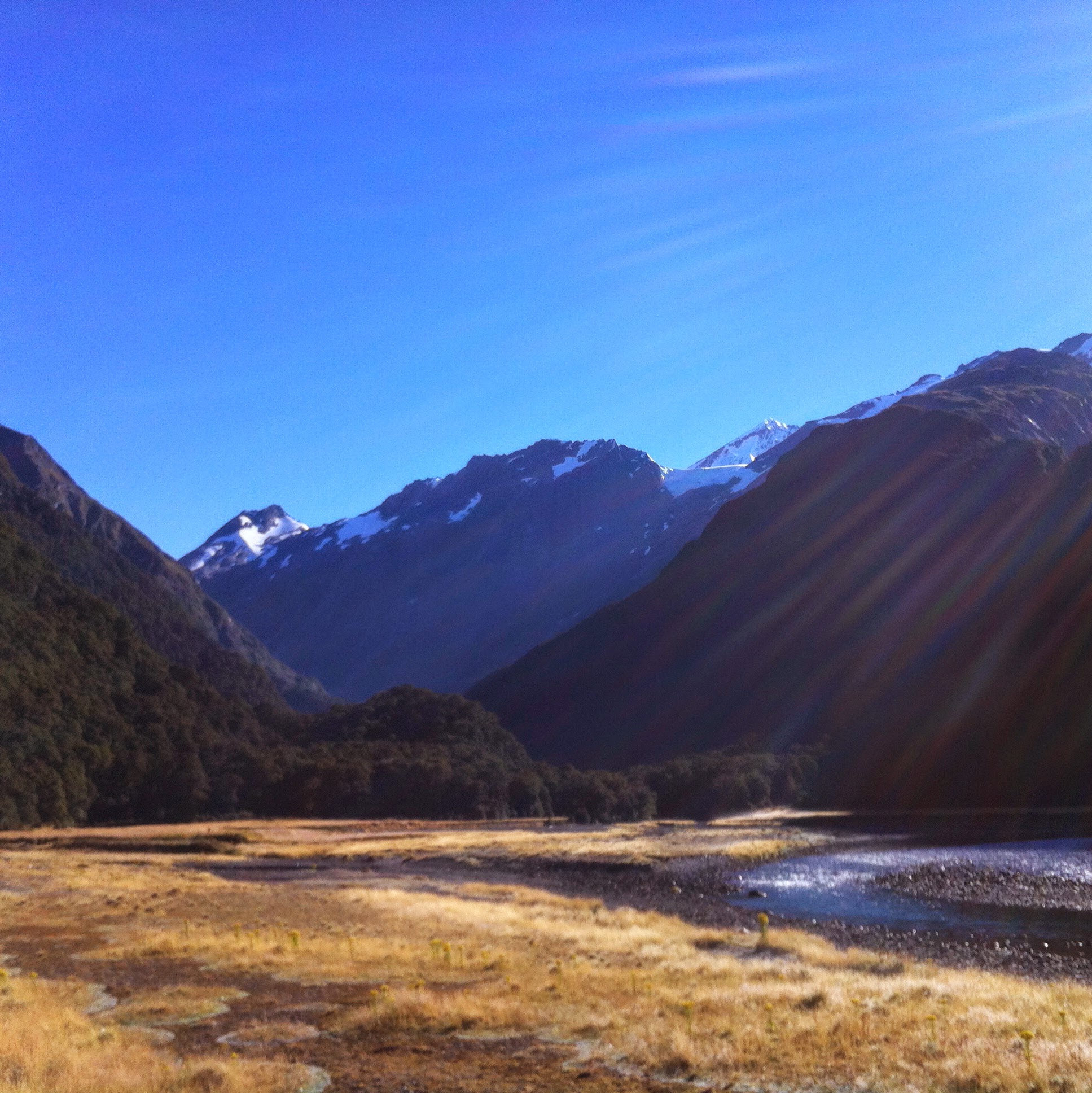 Today, I want to become a trail angel.
I've written about how an angel named Yvonne rescued me and how I helped a distressed hiker. Those stories are just two examples showing how the trail brings out the best in people.
So when Ken, the cheerful driver and owner of KT Taxis in Wanaka dropped me at the trail head leading to Mt Aspiring Hut, I was not surprised to find two young Israeli hikers making coffee for an 80 year old Kiwi tramper who had just finished a three day walk.
You find a lot of Israelis in the South Island and most of them are celebrating their release from three years of compulsory military service. Taking a year abroad is as much a rite of passage for these young people as working in Europe is for New Zealanders.
After a short two hour walk up the Matukituki River, the Israeli couple and I talked while we ate supper in Mt Aspiring Hut's airy living area, lit by the early evening sun flaming on the peaks.
They told me a fascinating story about the Israel National Trail. A more mature version of NZ's Te Araroa Trail (the INT was inaugurated in 1995; the TAT in 2011) and shorter (1000 kms; the TAT is over 3,000 kms), walking the INT is now as much a part of national consciousness for Israel as military service.
"It's wonderful!" the woman enthused, "You don't even need to camp because every night you can sleep in a kibbutz or someone's home! They feed you and give you a couch or bed for the night. In exchange, you might do something for them like weed a flower bed, something like that."
Her partner interrupted with a laugh, "She hates camping!"
"My wife Rosa hates it too. She's a 'glamper' not a 'tramper'." I explained about the growing trend of 'glamping' or 'glamour camping' where sybaritic urbanites can get a taste of the outdoors while sleeping in luxurious tents and beds with all the mod cons.
"That's me!" the woman said. "We pretty well 'couch-surfed' along the National Trail. But what really surprised us was how this trail has united our country even more. There are so many divisions in our society but the trail and the "trail angels" help smooth them over."
Lying in my bunk that night, I thought about the Te Araroa Trail. When I was still following it up in Northland, I had noticed again and again how the natural helpfulness of Kiwis had begun to flower along its length. I wouldn't be surprised if flocks of trail angels appear in time.
Actually, they exist already in the form of helpful DOC staffers and volunteers, tramping club members, local people, hunters and trampers. NZ might not need a formal network because it already has one.
That's the spirit of this country and it's one of a few core national qualities that draw people like the Israeli couple to it.
And I now want to take Rosa to Israel so we can experience their trail angels for ourselves.