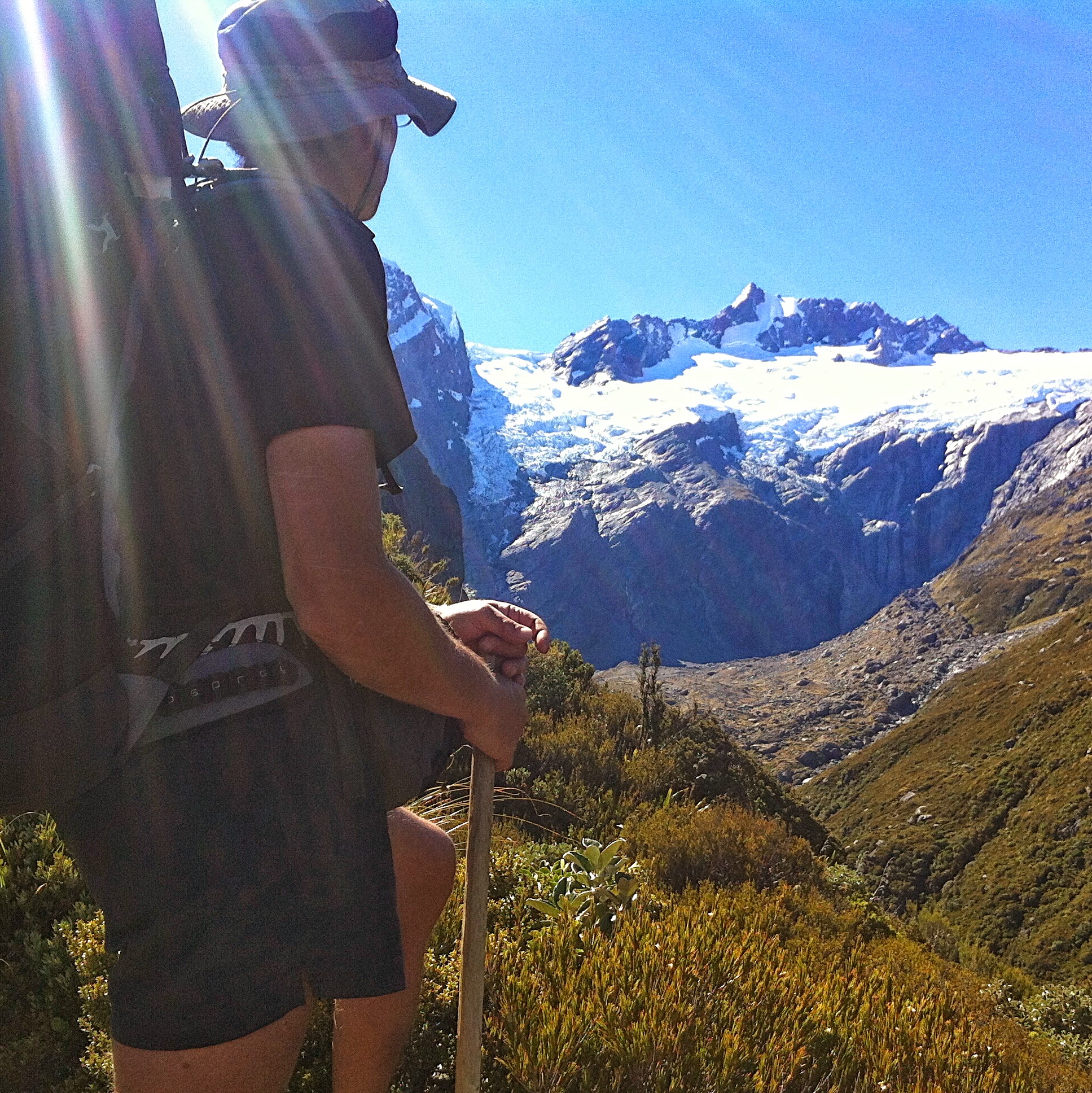 Today, I decided to get high with Eli from Israel.
Before you judge, I'm talking about a natural high, not a drug-induced one. It's splitting hairs, though. A good steep climb up through a tangled beech forest and out onto an exposed ridge-line sends a powerful stream of chemicals through your brain.
The reward? A state of blissed-out euphoria. After lunch, I sunk onto a patch of alpine grass a hundred metres above French Ridge Hut. Cradled in a sun-warmed bowl that sheltered me from the cutting wind, I focussed dreamily on rainbow curtains shimmering from a wind-blown waterfall and on clouds boiling over a pass only to evaporate against invisible fingers of warmth rising from the valley.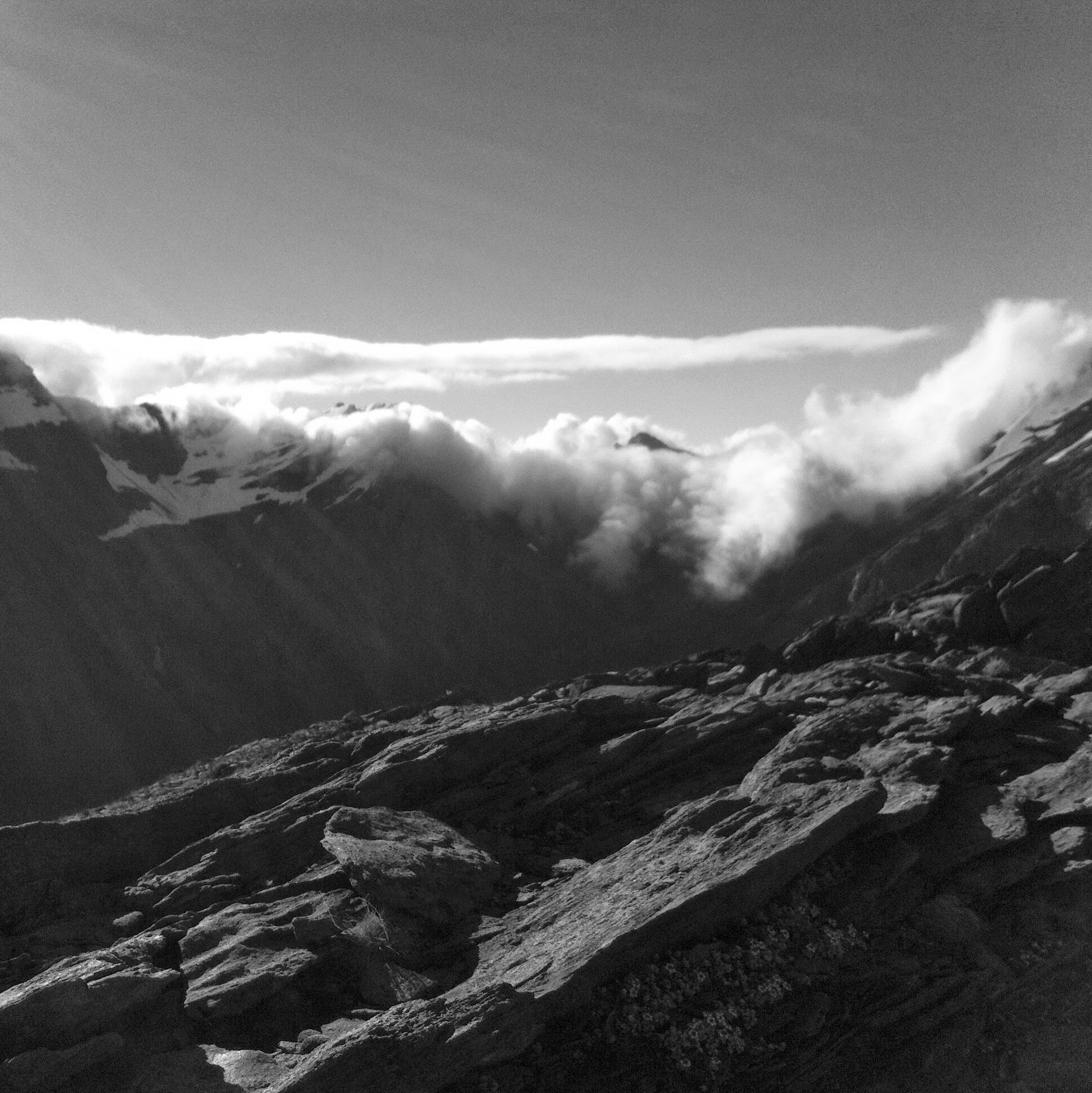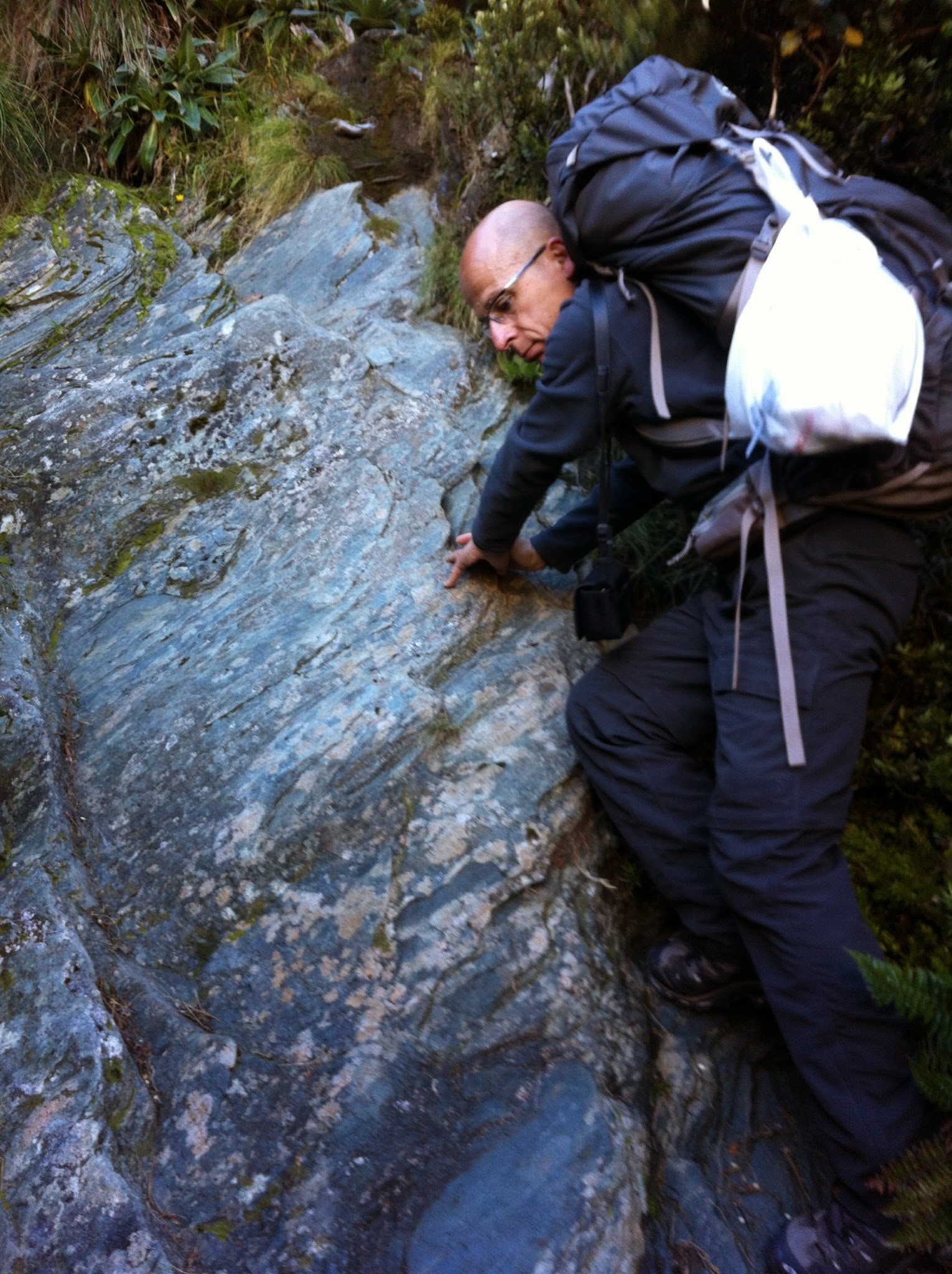 Eli, my equally spaced-out walking companion is my age but an inexperienced tramper. He's having a bad "trip" because he feels anxious about walking back down on his own. He's brought a little food and a sleeping bag but no stove or fuel. I offer to share mine and he relaxes.
I came up here for solitude but now I find how enriching it is to share an evening with this kind and thoughtful stranger. There is nothing like getting high in nature's therapy room.
Most people want an instant fix without effort. Doctors, psychiatrists and drug dealers are happy to oblige. But you can't get this natural high without stepping into the pharmacopeia of nature's therapy room.
Come on in and blow your mind.