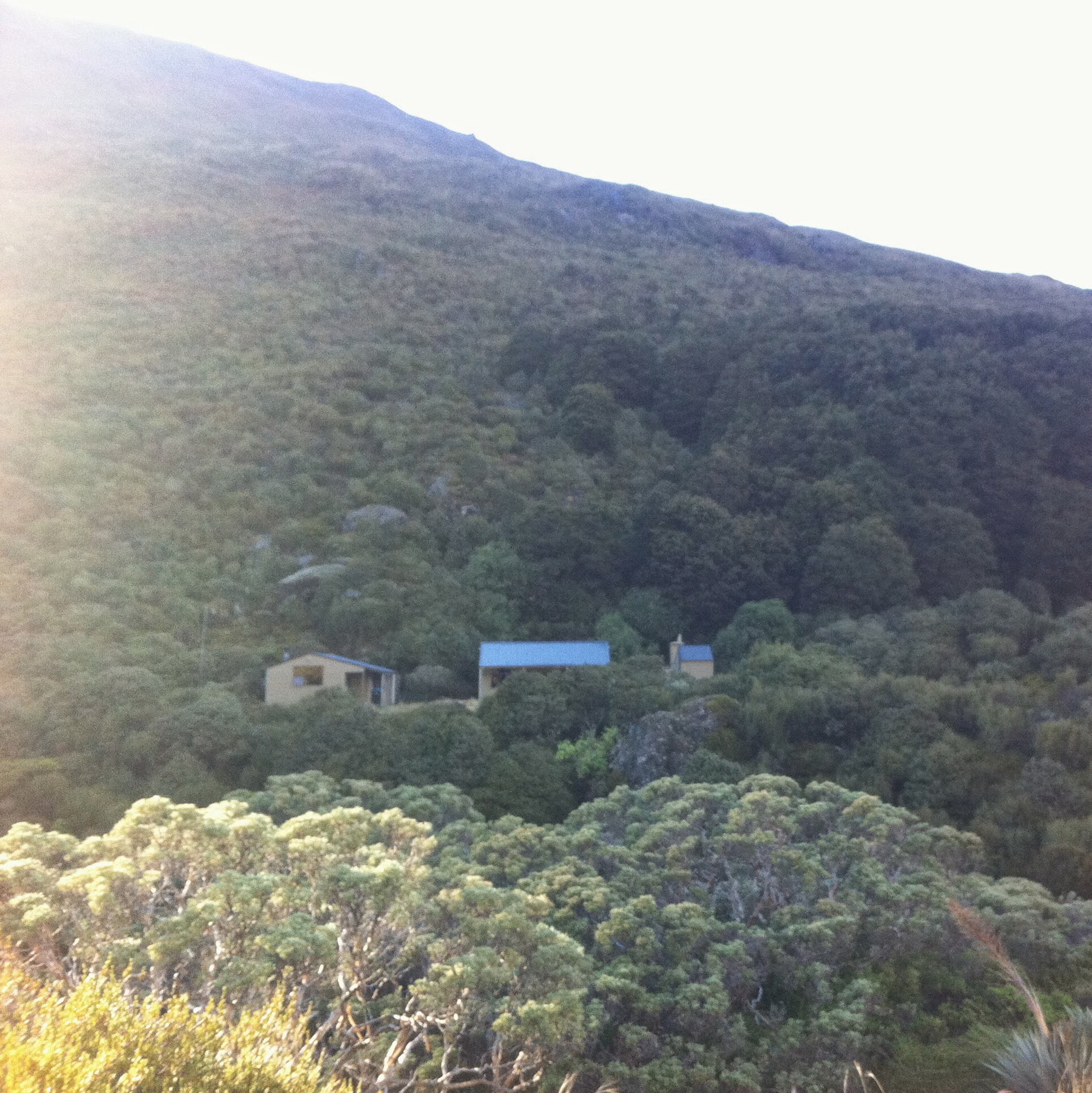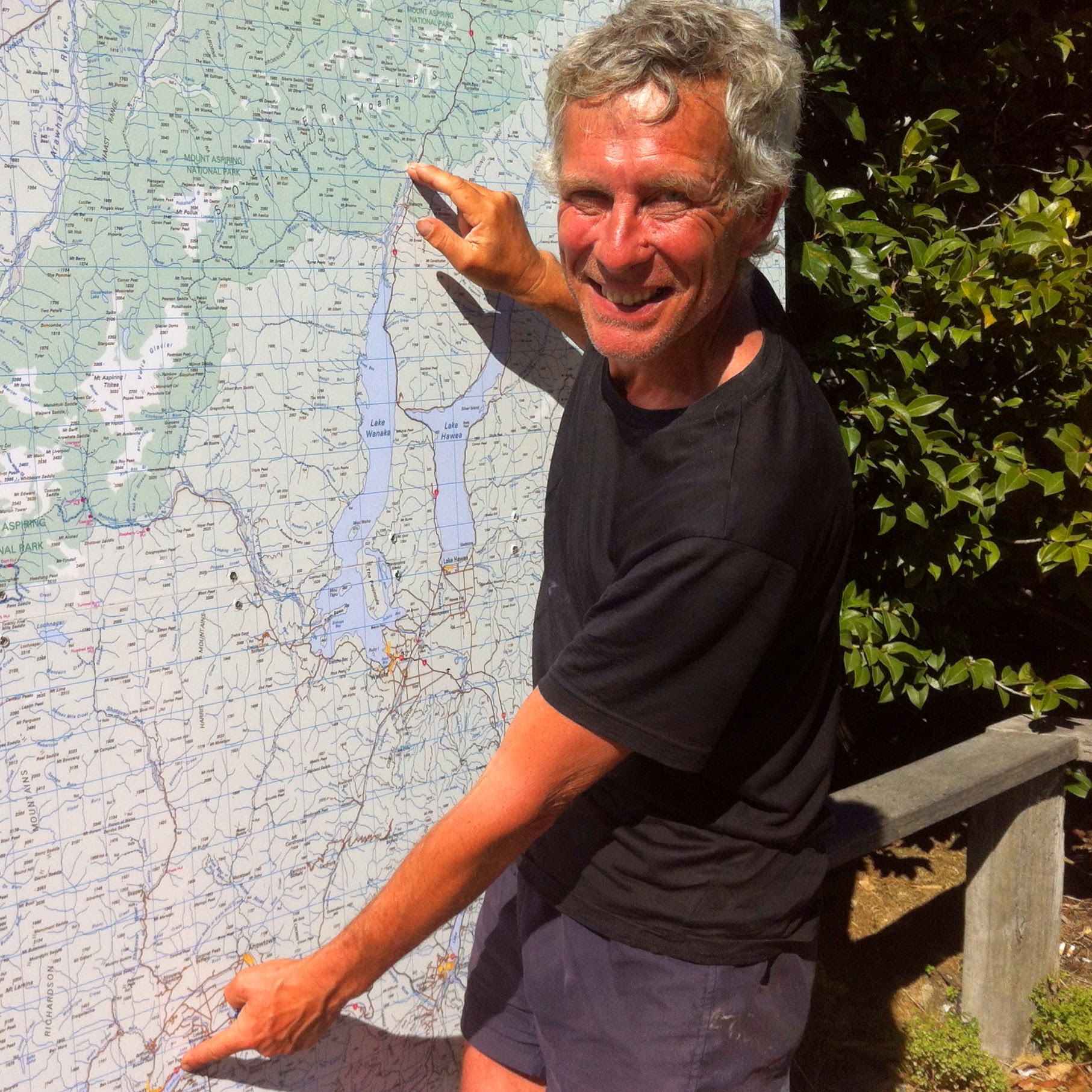 The tired Toyota mini-van shuddered and wheezed to a stop outside the Glenorchy Hotel. Chris the driver slid open the battered door and my new tramping companions and I tumbled out onto the hot tarmac and stretched our cramped limbs gratefully.
Chris grinned at me, white teeth bared in a tanned face bristling with stubble. "Ready for a beer, mate?"
He didn't need to ask.
On the trail, people form loose affiliations that may last for a day or a lifetime.
Chris and I had met three days earlier in the Dart Valley where he was running a hopeless race against sunset, a strong wind and nearly 1000m of elevation to reach the Cascade Saddle. I had met the others later. Walking separately by day and meeting up by evening, we'd climbed Rees Saddle in a freezing gale and walked down the Rees River flats to Chris's van under welcome sunshine. Once again, the weather god's smiles had followed a tempestuous but short-lived tantrum.
After the first beer, I tottered over to the large map of Mt Aspiring Park with one of my companions. I put a finger on Makarora and another on Glenorchy. The iPhone clicked while I grinned self-consciously. It didn't feel quite real, finishing. Gladness, relief and regret mingled while a second beer followed the first.
"Eleven days, four passes, one man. Well, I did it!" I basked for a while in a glow of alcohol and achievement.
However, during a spell of post-completion melancholy later that evening, I thought, "The numbers are immaterial. It's not about the kilometres or hours walked or counting nights in huts vs nights under the stars. It's about the inner journey."
I remembered a quote by the renowned Italian climber, Walter Bonatti.
"Mountains are the means, the person is the end. The goal is not to reach the tops of mountains, but to improve the person."
His words matched my experience and gave it a new context. It's how I want to work with people in the future.
I called Rosa a second time just to hear her voice once more. My melancholy evaporated. We'll be reunited in less than three weeks time. She's proud of me and I'm grateful for her support.
Between then and now, lies the final trail of this four month te araroa, this long pathway down New Zealand. It winds through rain-soaked native forest and along wild beaches far to the south. It's a place where kiwi birds feed on sand and penguins roost under trees.
Stewart Island, here we come!