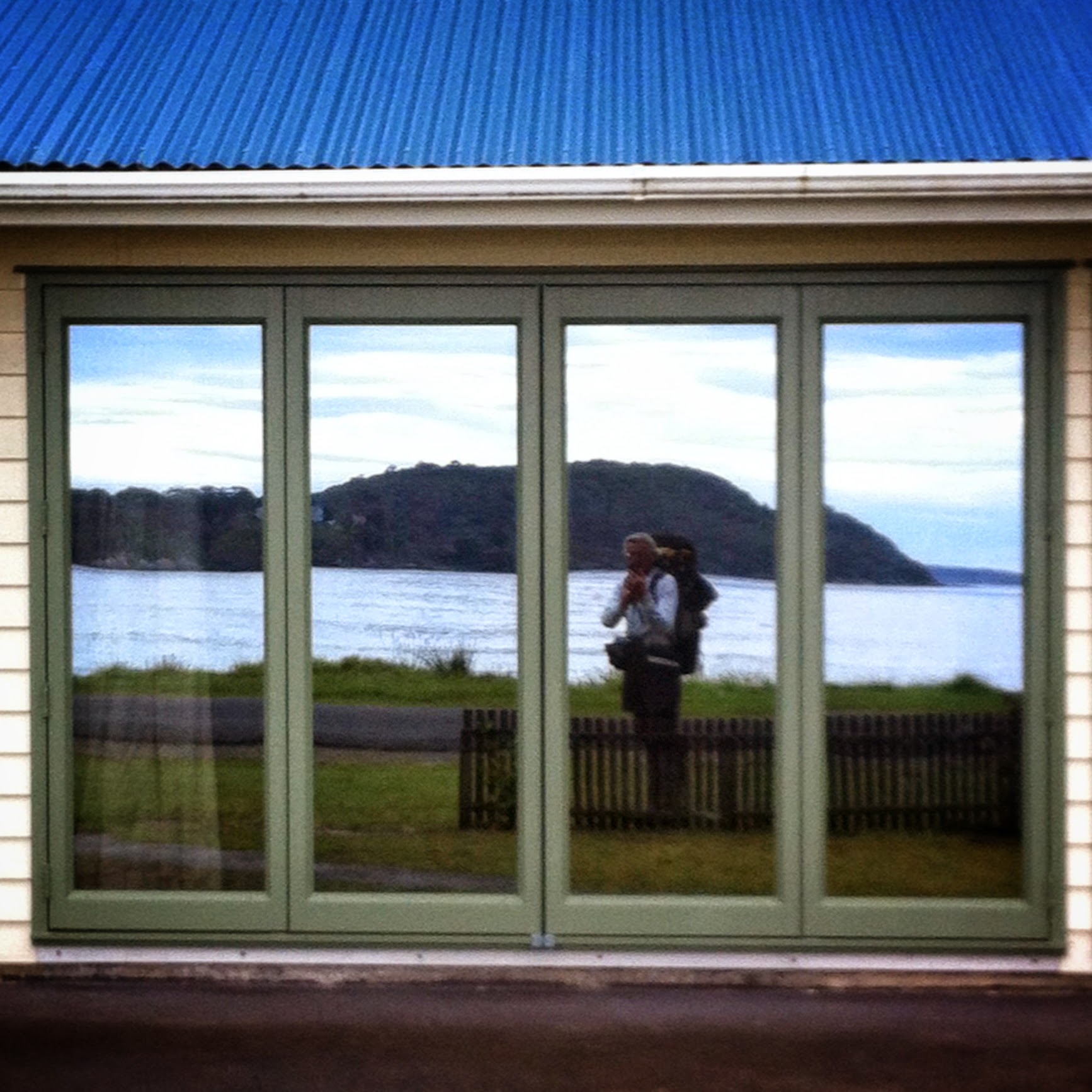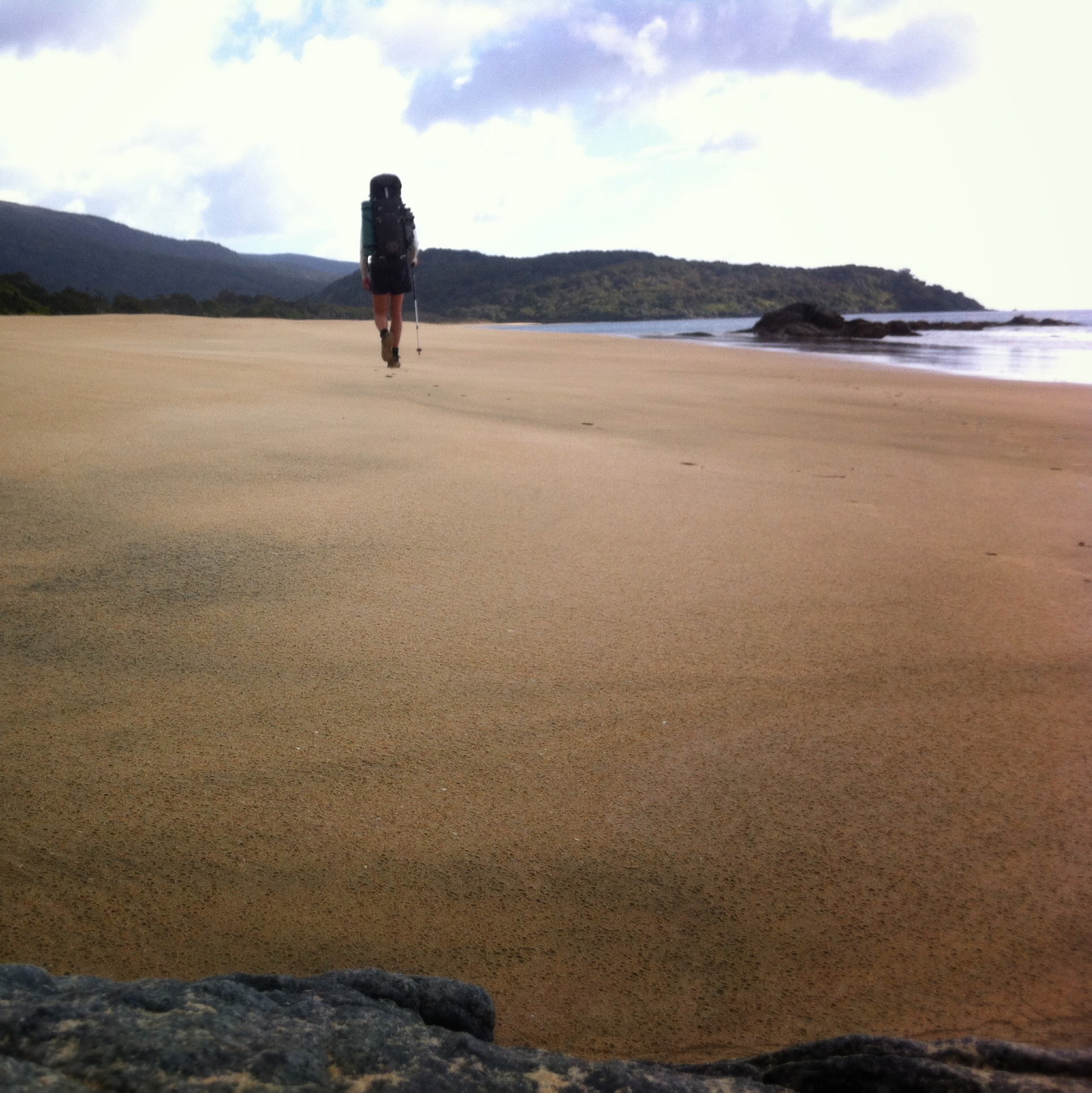 Stewart Island had hooked my imagination long before it rose from the horizon, its forested and mist-shrouded hills outlined in the ferry's salt-streaked windows. Once I stepped ashore and walked toward the small cluster of buildings that make up Oban, that hook sank deep into my heart and took hold.
The island of Te Punga o Te Waka a Maui is also embedded in Maori mythology. Translated as "The Anchor Stone of Maui's Canoe", it speaks of its part in the legend of Maui and his crew. From their canoe (The South Island) anchored by a stone (Stewart Island), they caught and lifted a great fish (The North Island).
Stewart Island is an anchor, it seemed to me, while listening to an enthusiastic and knowledgeable DOC ranger brief me on the 125 kilometre, ten day Northern Circuit Trail.
A large scale map reveals how it anchors New Zealand geographically, standing 30 kilometres from the mainland, lying exposed to the gales of the Roaring Forties, girdled by fierce seas and currents, sliding off towards Antarctica, only a seven days' voyage south.
The island also holds modern New Zealand to a memory of how things were not so long ago. Remote, difficult to reach, wild, free and populated by small self-reliant groups of both Maori and Pakeha heritage, modern-day Stewart Island may have all the amenities of the 21st century but it feels as if you are stepping back in time when you leave the ferry gangplank. Under 400 people live there year round. There is no hospital (although there is a primary school and a well-equipped community centre, library and sports hall.) A hairdresser travels over from the mainland every six weeks to cut the islanders' hair.
The bush and wildlife also anchors the other two islands to the past. Here, you can gain a sense of what native bush would have looked and sounded like centuries ago before logging, mining and invasive species of predators and deer devastated native populations. Nearly all the land is owned by the state and 80% of that has been set aside as a National Park. This is as about as good as it gets anywhere in the world today.
That anchor stone doesn't just hold New Zealand to the best of the past and its values. While I walked the hilly five kilometres of road to the trailhead, I hoped it would cast a line forward to a future in which these South Pacific islands can rise to show the rest of the world how to care for the land and waters.
Meanwhile, I know that this trail will be a special one. It's going to be wet, muddy, tangled, wild: a true tramping challenge even without the added burden of having to carry ten days' worth of food and other supplies. I don't expect to meet many trampers, especially on the further reaches of the Northern Circuit. The Island now also boasts the Rakiura Trail, the latest Great Walk. It's a three day circuit that has already made the rounds on backpacking forums, guides and travel sites. Stewart Island is becoming a "must go to" destination. However, once I'm beyond the reach of the Great Walk in a day or two, numbers will drop.
This trail has hooked me already and the line is pulling me forward onto it.
We'll see you there.