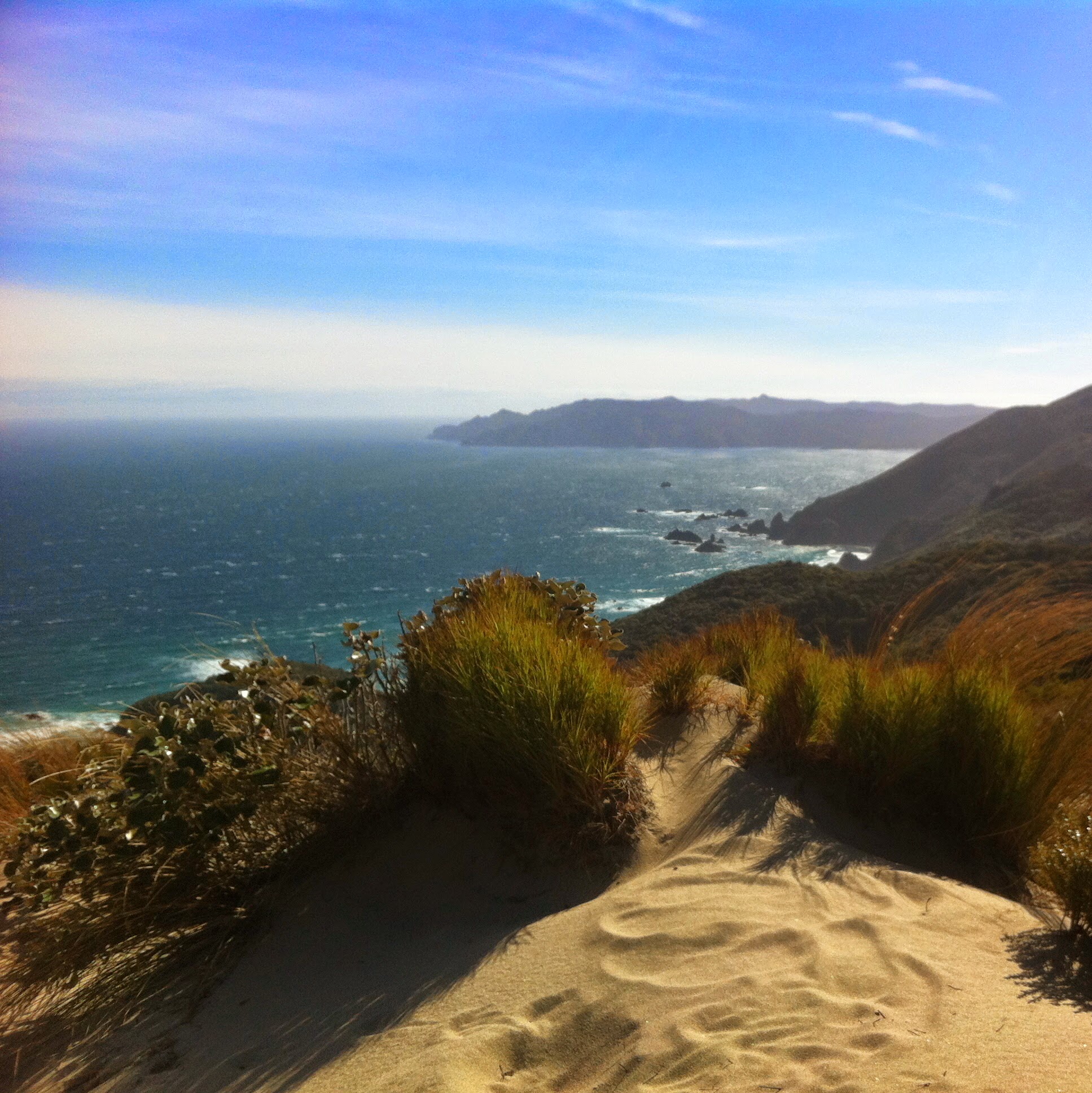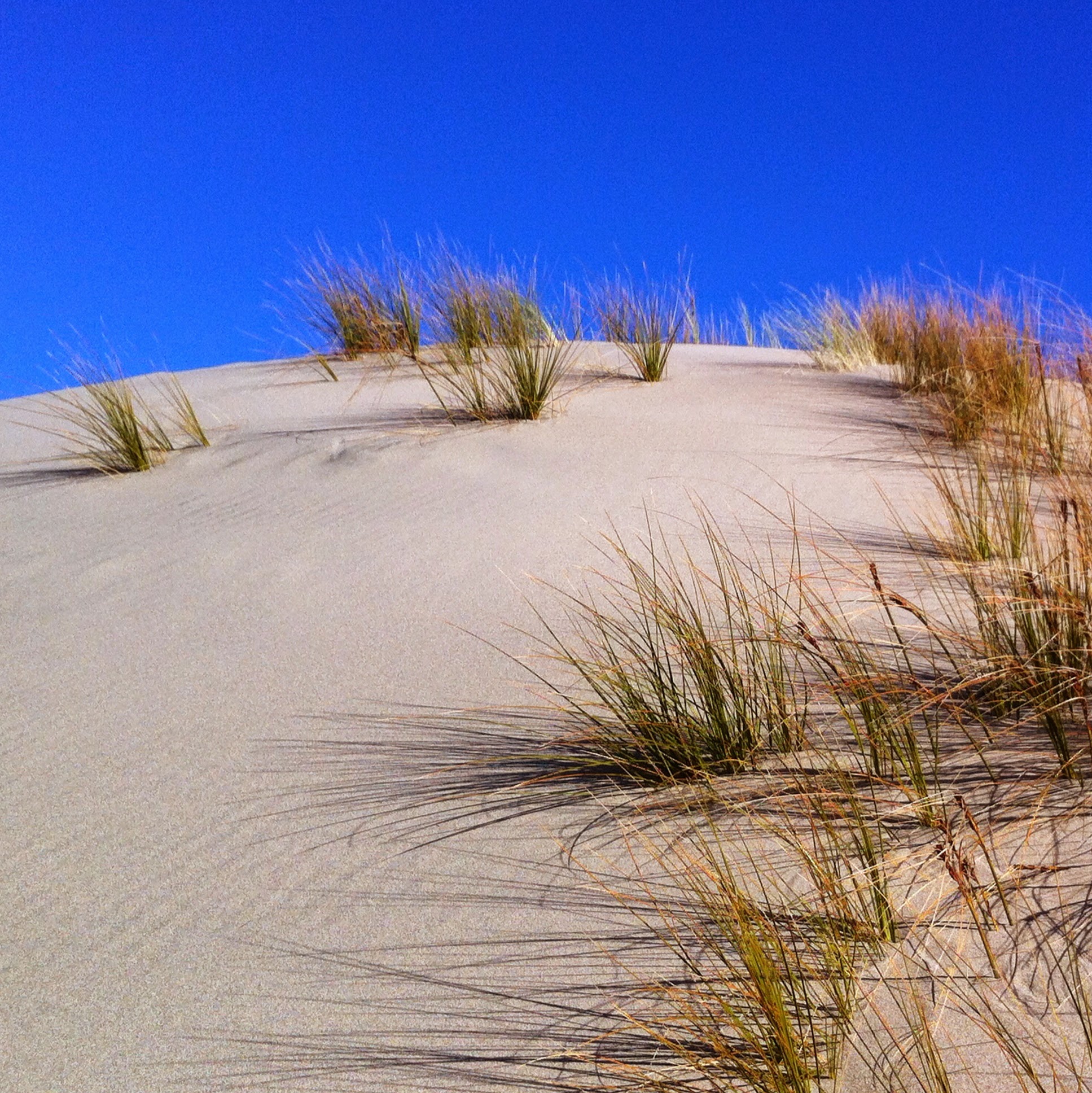 Could it be that we only understand our environment when we move at a walking pace?
The question pulled me forward from the fly camp I'd made under wind-tossed beech trees and on to Big Hellfire Hut two hours distant. It stayed with me while I slid down the sandy trail made by penguins and deer to the beach 200 metres below.
It's an extraordinary feeling, knowing you are the only person for many kilometres. There's a sense of loneliness and vulnerability as well as freedom and belonging. I can't find this combination anywhere but out here. It feels right.
While I pad down the beach, I scan constantly. There's so much to see, touch, smell, hear, taste. This is what it must have been like for our ancestors, walking in the midst of so much land with so few people.
I stop short by a stranded kelp plant, stretched like a marooned alien on the sand. The stem clutches a stone so tightly that I can't pry it loose. Next, I track penguin footprints up and into the scrub, seeking the mystery of a roosting place. From there, a cleft in a rock attracts my attention. I explore and experiment with photography. At the end of the beach a rock ridge bars the view. Of course, I must climb it to see what is on the other side.
The innate urge to go further is a reminder that we are born to explore and to walk. Our ancestors literally walked themselves out of Africa to populate the planet. They used their brains to change the world. Today, contemporary hunter-gatherers still walk prodigious distances, about 16 kilometres a day for men and about 10 kilometres for women. Over a year, they walk about 5,000 kilometres. Imagine walking the length of New Zealand and back again, every year.
The idea makes me wonder, "How has walking changed the human brain?"
I think an evolutionary argument can be made that walking led to the development of our brains. Based on experience, my hunch is that our brains absorb information best when walking.
We've designed a world where we move too fast, zooming along in miniature time-capsules, trying to beat the clock and meet illusory deadlines. It's stressful because the subconscious mind doesn't understand "tick-tock" time. It operates on a sensory and primal rhythm. When we move too fast, we cease to see our environment as it really is.
Out here, walking in wilderness at about 5 kilometres an hour or less, the conscious and subconscious can learn to work together in relaxed harmony. As a result, our experience of the world opens up. When walking, the world unscrambles and becomes intelligible in a way that doesn't happen in cities and towns.
I freeze. Something doesn't fit. I look around. There! Three white-tailed deer are grazing on salt grass about 50 metres away, upwind. An alert doe lifts her head after five minutes and stares at me. She drops it again to feed and I release my breath. Unconsciously, I had been holding it. The wind is chilly, though, and I walk on. At once, their tails flash warning signals and they bound effortlessly uphill.
I walk more briskly now, breathing deeper. The brain needs glucose and oxygen in the right proportion for clear thinking just as an engine needs fuel and air in the correct mixture for smooth running. Walking gives the brain what it needs.
At the beginning of every tramp, it never ceases to astonish me how walking sparks clarity of thought. If our conscious mind is a problem-solving, solution-finding tool, then walking is the sharpening stone.
The ancients understood this. Hippocrates said, "Walking is man's best medicine." Aristotle walked while he thought. Diogenes the Cynic may have coined the Latin phrase, solvitur ambulando: "It is solved by walking".
We are not designed for the modern fast-paced, stressed-out, sedentary world so many of us live in.
We are designed to walk in natural settings, alert, relaxed and tuned in.
At the end of the beach, I meet another tramper. I'm glad to see him and look forward to a companionable evening. The people you meet out here are kindred spirits.
For a few days or longer, we each find a way to reject what has become the norm and return to the nomadic ways of our ancestors. Walking a long trail reshapes our brains to match theirs.