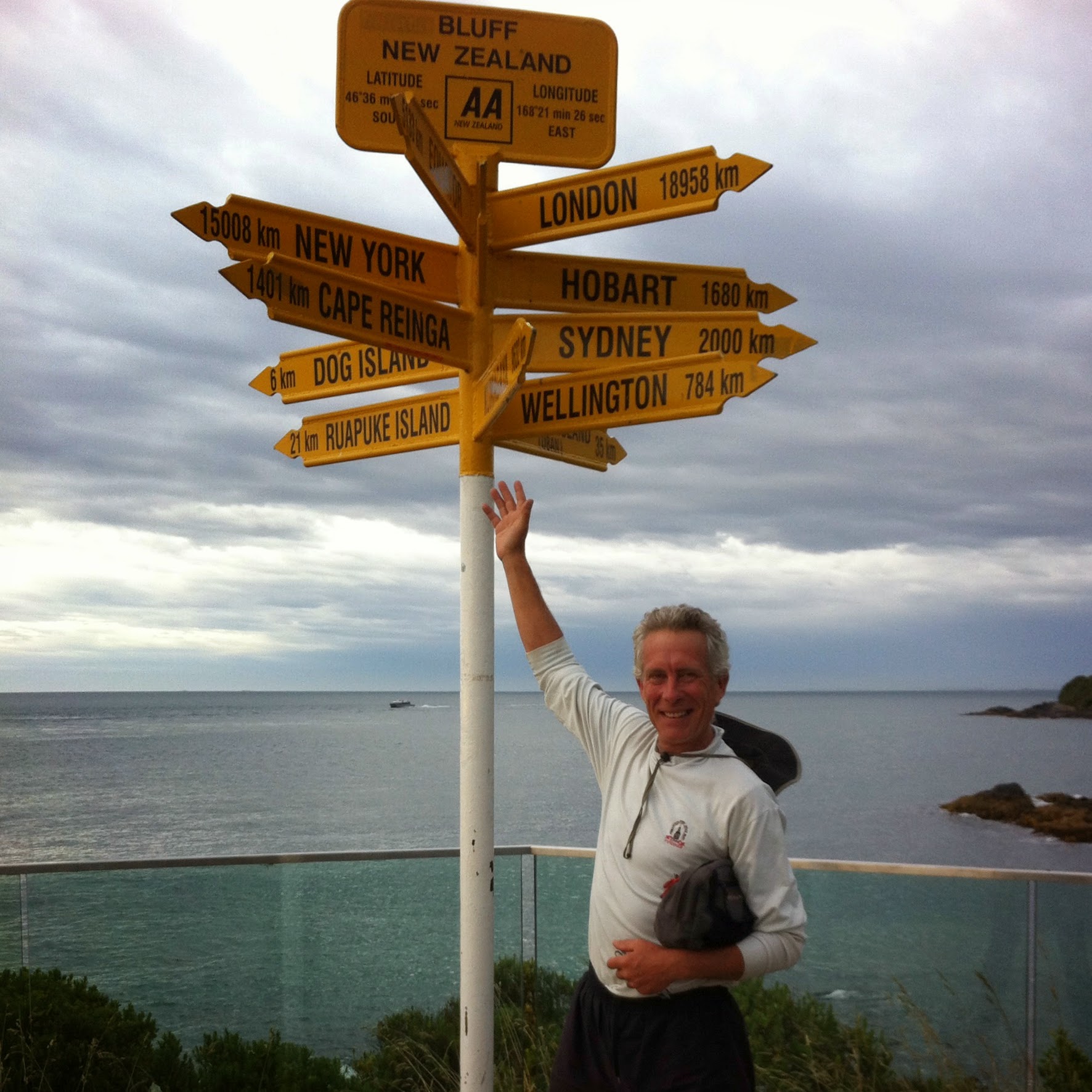 Today I reached Bluff, the southern-most point of South Island and the official end of the Te Araroa Trail. I thought I'd feel important and special but it wasn't like that all.
I had to laugh when I compared the Bluff signpost with the one at Cape Reinga.
Somewhere along the trail, 51 kilometres have gone missing. But who's counting? It's just part of NZ's quirky charm.
What else has been lost along the way? Work, clients, position, money.
I'm broke.
So, why do I feel so good?